Video: The Bank Transfer Day movement reached millions and continues its influence to this day. But it was not started by a "professional movement starter" – rather, it was started by an art gallery owner in Los Angeles. In this video, Kristen Christian offers practical advice about what to expect when you start a movement.
During the fall of 2011, the disdain for big banks had peaked in the minds of American consumers. They were outraged at the policies that had slowly shifted from bad to worse over the past decade. Enter a young woman with a laptop and a solution— bank with a not-for-profit credit union. Bank Transfer Day's birth was simple but significant. Within the next few years, nearly six million individuals would participate, and sister movements would be started in a handful of countries across the globe. People were on fire for credit unions unlike anything the movement had seen in decades! For anyone with a passion for social change, it was a sight to behold. I've been privileged to have a front row seat to see what the last four years has brought for communities across our great nation as they've invested in the only banking institutions that operate with the sole purpose of investing in those communities.
Yet, despite this massive shift, banks have continued to grow while credit union membership seems to have plateaued. I've often contemplated why and how this could possible and what co-operators can do to promote growth. An easy answer would be that consumers have forgotten how truly despicable they once perceived banks. I don't personally believe this to be the case.

Instead, I think that many Americans simply aren't aware that credit unions are the best option for consumers. I'm continually surprised by how many people don't know what a credit union is, let alone that we operate for the purpose of serving communities. That's where you come in! Each of you reading this is a part of something bigger than yourself— you're a part of the solution. You have an opportunity to act as an ambassador for your credit union.

Here are ways you can get involved:
Attend your credit union's annual meeting
Credit unions operate very differently than for-profit banks. Even after four years I'm still learning about the credit union model. By getting involved, you're taking ownership over a business that you do, in fact, partially own.
Follow your credit union's social media channels
I'm connected to hundreds if not thousands of co-operatives from across the world on social media. Each applies the same core principles to serve the unique needs of their community. I've gained so many tools to better my own life just by listening to these co-operatives. By following the credit unions and co-operatives in your life, you're empowering yourself!
Share your credit union's story with family and friends
Co-operatives inspire a kind of evangelism unlike anything I've seen in the for-profit world, but that doesn't mean you have to organize a parade. (Although, admittedly that'd be pretty neat.) Instead, look for opportunities to share your personal experience with family and friends who are fed up with their big bank. It could honestly be as simple as, "This is the credit union difference! Join us."
#makeyourmoneymatter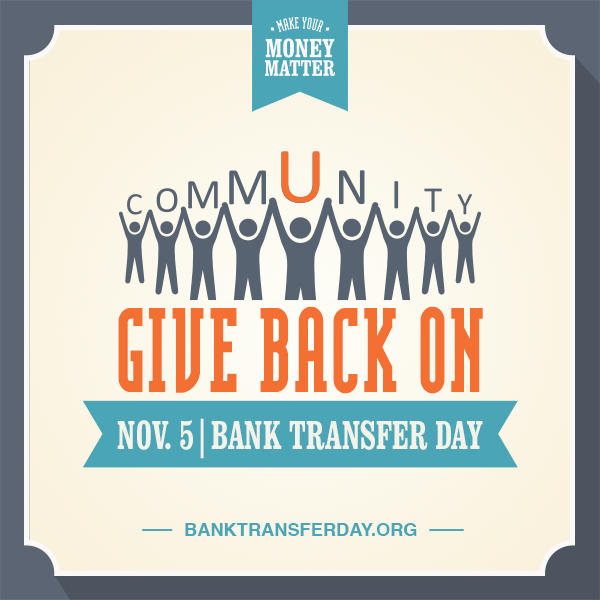 ______________________________________________
From Logix: Periodically, we invite guest bloggers to contribute to this blog. While we are proud to feature Kristen and all guest bloggers, opinions of our guest contributors may or may not be shared by the organization. We're particularly thrilled to feature Kristen today because the movement she started four years ago has had a lasting and powerful impact not just for our industry, but for Logix specifically.