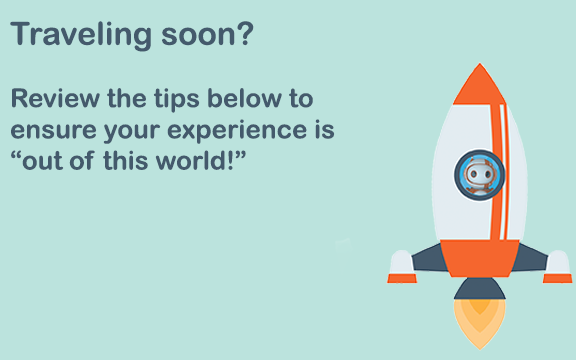 If your plans include using your debit or credit card while traveling, we'd like to remind you that it's always a good idea to let us know before you go. Alerting us about your travels ahead of time will help us ensure the best experience with your Logix debit or credit card.
It's easy to notify us – just click on the Travel Notification Form in Online Banking. Don't have an Online Banking account just yet? You can register for one here.
To learn the "how-to," view this animation or follow the steps below.
How to Submit a Travel Notification
Log in to your Online Banking account

In the right-hand column, under Member Service, click "Travel Notification Form"




Complete the form on the following screen. Under "Travel Details," be sure to include any layover destinations.




Select "Next."

Your travel notification has been submitted.




____________________________

Take advantage of the travel benefits of your Logix MasterCard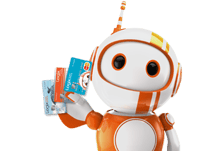 Did you know that your Logix Platinum and Platinum Rewards MasterCard credit card comes with great travel perks such as Auto Rental Coverage, Trip Cancellation Insurance, a MasterCard Airport Concierge, MasterCard Global Service, and $200,000 Travel Accident Insurance? Plus, there are no foreign transaction fees when using your Platinum or Platinum Rewards MasterCard Credit Card.*
Need more fuel for your travel bug?
Be sure to learn more about financially savvy ways to travel by checking out our Logix SmartLab blog posts on keeping road trips cheap, saving for your next vacation, and what to know about money when traveling abroad.
Bring us a souvenir.
*We'll rebate fees you are charged when using your MasterCard credit card to make a purchase from a merchant outside of the U.S.