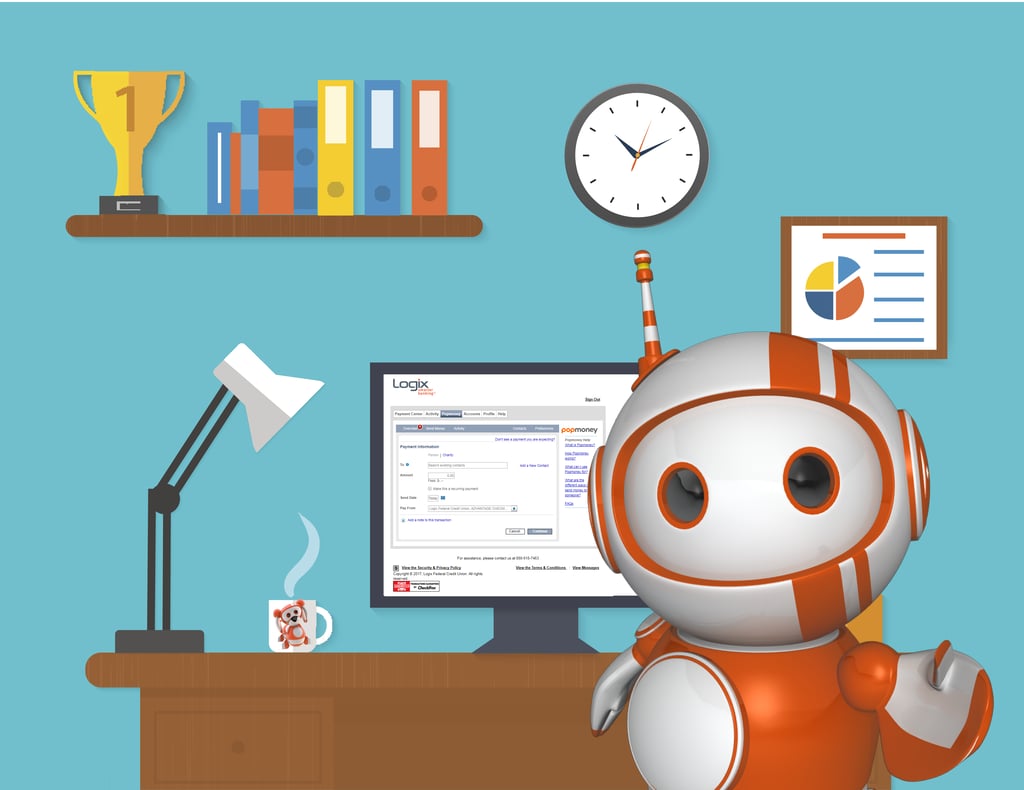 Paying people back for kindly spotting you at lunch couldn't be easier these days. Person-to-person services (or P2P) offer a way to electronically pay the people you owe, so you don't have to find the nearest ATM to make a withdrawal or write a check or provide an IOU. There are several P2P options available, and we have one that lies just within your Web BillPay service.
Our free service is called PopMoney, and once activated, you'll be able to easily send money to anyone you owe who has an account at a U.S. financial institution.
Here are just a few of the ways you can use PopMoney:
Send money to your child at college


Send a gift to family and friends


Reimburse friends for that fun outing


Pay your babysitter or your lawn care service


Pay rent to your landlord or roommates
To get started, sign into online banking and click "BillPay."
Then, follow the steps below.
Click "PopMoney" and verify your pre-filled email address and phone number on the next screen. If the information needs updating, sign out of Web BillPay and click "Profile" within online banking to make any updates. If your contact information is accurate, click "Activate."




Check your email inbox for an activation email from PopMoney (example below). This email has an activation code that you'll need to complete the activation process.


Head back over to PopMoney. Click "Overview," followed by "verify."


Enter in the six-digit verification code from the activation email you received. Click "continue."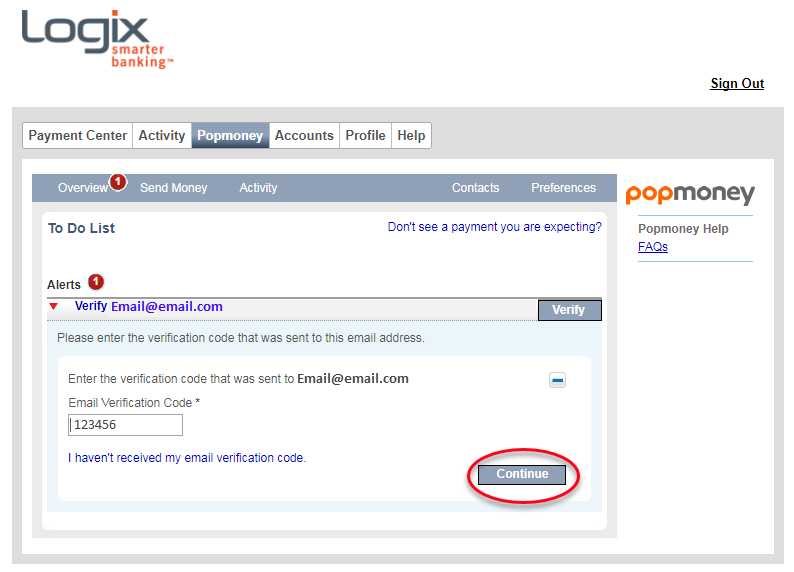 That's it! Your email address has been validated and PopMoney is now ready to use!
To send a payment to someone, complete the following fields on the Payment Information screen, then click "continue":
Recipient's First and Last Name


Recipient's email or mobile number or, if known, enter in their bank account information


Amount to send. Click "view limits" for dollar thresholds and timeframes


Send Date


Pay From account


Add a personalized message or unique greeting (optional)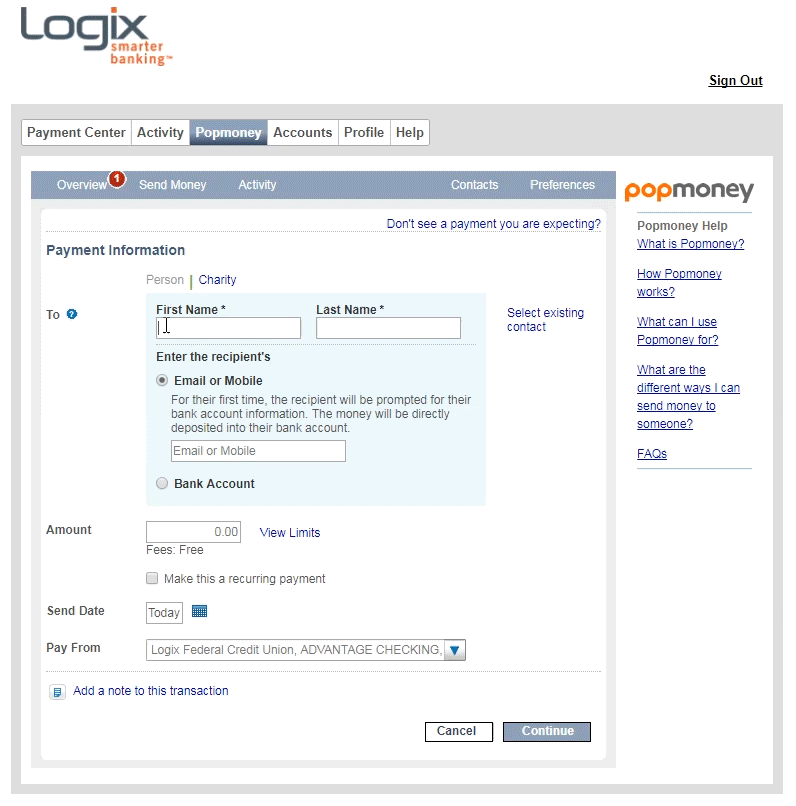 Verify the info on the following screen. If all is good, click "Send Payment."


After sending, the recipient will receive an email or text (if one of those options were provided) with instructions on accepting the payment. If the recipient's bank account information was entered instead, funds will automatically be deposited to their account. Depending on the delivery option selected, funds will reach the recipient between 1-3 days after they accept the payment.

Go ahead - activate PopMoney today! Log in to online banking and click "BillPay" to get started.



Should you have any questions regarding PopMoney, we're here to help. Feel free to use the comments section below or give us a call at 800-328-5328.