If your home is worth more than the total mortgage balance plus any property liens - congratulations! You have what those in the real estate game call "equity". Bust out the confetti cannons because the good news keeps on coming. Homeowners can borrow against their equity using a home equity line of credit (HELOC) to achieve a variety of financial goals.
Similar to a credit card, HELOCs come with a pre-set credit limit you can borrow against whenever you need the funds. But unlike credit cards, HELOCs use your home as collateral. This helps reduce the cost of borrowing and could mean higher credit limits. However, not all HELOC spending is created equal.
Here are some ways to use HELOC funds to improve your financial standing and your lifestyle.
Ditch high-interest-rate debt
If your credit card and loan balances decrease at a snail's pace, it might have something to do with those double-digit interest rates. Paying more than the minimum due each month will help, but increased payments are challenging to sustain without a matching increase in income.
Instead, consider using HELOC funds to pay off debt that's going nowhere fast. Eligible borrowers have access to low, single-digit interest rates, making HELOCs a wise choice if you're looking to save money and get out of debt sooner.
Tackle a home improvement project
Whether it's time to get the kitchen makeover you've been dreaming of or that much needed bathroom remodel, home improvement projects could make your home more aesthetically appealing - which in turn might add to your home's value. HELOCs can provide the needed funds for these types of projects as you need them, and the interest rates can be lower than they are on other types of loans.
Eliminate nagging account balances
If you owe the government back taxes, the stress could mount faster than the interest charges, past due fees, or late payment penalties. In extreme situations, failure to pay your federal income taxes could result in a property lien or wage garnishment. This sounds scary because it is.
It's not uncommon for medical providers to turn over past due medical bills to collection agencies. When this occurs, you risk causing lasting damage to your credit since collection activity could appear on your credit report. Consider using HELOC funds to relieve financial pressure by paying off these and other lingering account balances.
Close the college funding gap
If you or someone in your household plans to attend college soon, you've probably submitted your Free Application for Federal Student Aid (FAFSA). The problem is that even with federal financial assistance, you're likely to still have educational expenses not covered by grants, loans, or work-study programs. College savings plans and scholarships might help, but there may still be other expenses left, such as dorm room furnishings or flights back home, that require additional funds.
HELOC funds can help close the college funding gap since the credit line can cover some or all of your educational expenses.
Purchase another residential property
You already know that buying a home of your own can be an excellent long-term investment. But did you know that using HELOC funds to buy a second home could also produce significant returns? Some homeowners may consider using a HELOC to purchase a second or vacation home, while others may use HELOC funds to cover the down payment and closing costs on a residential investment property. The latter move could result in an average return of 10.6%, depending on the home's geographic location and other factors. Real estate investing comes with risk, so consult with a qualified professional who understands the market conditions in your area.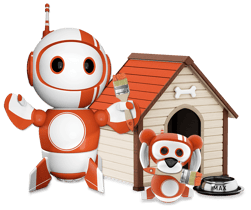 Strategic spending can enhance your lifestyle without harming your financial future. With a home equity line of credit, you'll have a flexible source of cash with a lower interest rate than credit cards or other loans. Select a Logix HELOC and you could access up to 80% of your home's market value with no closing costs, points, or annual fees (on loans up to $250,000). With introductory rates as low as 2.99% APR for the first year, it's definitely time to raise a champagne flute to your finances. Apply now!

-------------------------
*APR = Annual Percentage Rate. The Logix PrimeLine Home Equity Line of Credit is an adjustable rate loan. The Introductory Discounted 2.99% APR (2.99% APR Intro Rate) is fixed for the first 12 months (365 days) after which the rate converts to the then current Prime Rate (the Index) plus your Margin and is then variable and subject to change. The PrimeLine Variable Rate Home Equity Line of Credit (HELOC) current 4.49% APR, which is accurate as of 5/16/2022 and is subject to change, is our best rate based on creditworthiness, credit score, and maximum combined loan-to-value (CLTV) of 70%. The rate is variable, is subject to change monthly, and may increase after consummation. Maximum APR 18%. The HELOC term is 15 years. Minimum interest-only monthly payment results in a Balloon payment at maturity. Minimum credit limit is $25,000; Maximum $500,000. Property Insurance and a lien is required on the subject property. No closing costs if credit limit is $250,000 or less and HELOC is not closed within the first 36 months. Closing costs on credit limits in excess of $250,000 range from $1,500 to $2,000 based on amount borrowed. Attorney's fees apply in MD, VA, NH, ME and MA and range from $300 to $700. Additional state-related taxes and fees may apply. Consult your tax advisor regarding deductibility of interest. The PrimeLine Variable-Rate Home Equity Line of Credit is available only on owner-occupied properties located in CA, MD, NV, NH, VA, MA and ME. The 2.99% APR Intro Rate is not available on the Logix 80/10/10 mortgage loan program.
Logix Federal Credit Union is not affiliated with Mashvisor and is a separate entity. Please contact Logix at (800) 328-5328 or visit www.lfcu.com if you have any questions about this topic or would like to consider opening an account. The views expressed in this blog are intended for informational purposes only, is not provided as tax advice, and may differ on a case-by-case basis. Please consult with a tax professional or attorney for specific tax related questions. Logix is Federally Insured by NCUA and is an Equal Housing Lender. NMLS ID# 503781. Logix membership required.