The Federal Trade Commission (FTC) recently announced some good news for those who fell victim to scams involving wiring funds via Western Union: they can submit a claim by February 12, 2018 to get their money back.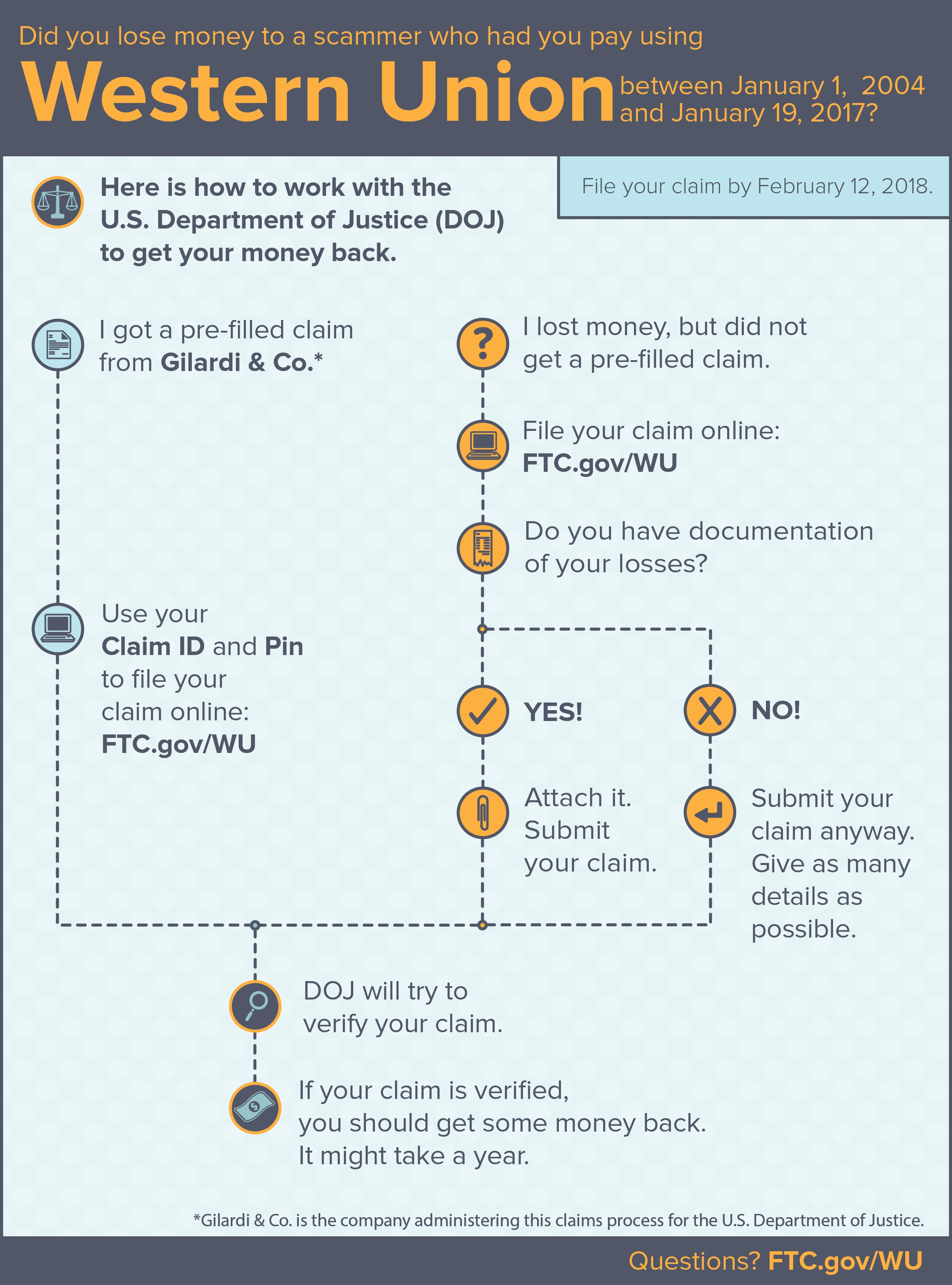 Over the course of several years, there were many scams that involved the transferring of funds via Western Union. One common scheme involved phony "for sale" ads online. The "sellers" would post goods for sale and request that the buyer purchase the goods by sending a wire transfer via Western Union. Wire transfers occur quickly, and once the funds are transferred and claimed by the recipient, they are often unrecoverable. The victim would transfer money per the seller's instructions and never receive the goods purchased. Soon after the transaction, they would come to realize that they were scammed and out the money transferred.
Employment scams were another common scheme that often made use of wire transfers via Western Union. As part of the victim's "job," they would receive a check in the mail that was more than they expected to receive for the job. This overage would be explained as needing to be sent somewhere else for the purchase of job materials or that it was an error and needed to be sent back immediately. Victims would conduct a wire transfer at Western Union, and within a couple of days of having sent the money, the check they received and deposited would return on their account, causing them to be out the money sent.
If you or someone you know lost money between January 1, 2004 and January 19, 2017 due to a scam that involved a Western Union wire transfer, please visit this FTC article for more information on eligibility and to submit a claim for a refund.