Logix credit cards come loaded with great perks. Did you know that you can request a credit card increase in the Mobile App? Simply download the FREE* app from the App Store or Google Play when you search for Logix. Once you are ready, follow the steps below to get started.
To take advantage of this feature, simply log into your Logix Mobile App and select "More"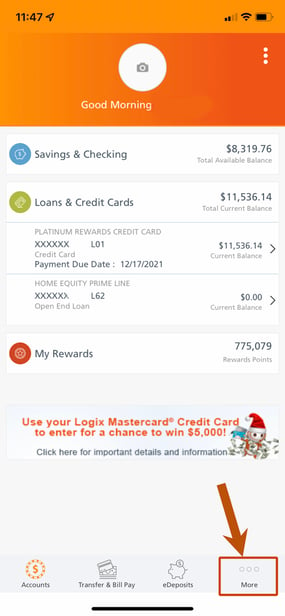 Select the "Apply for a Credit Card" option under Product Offerings.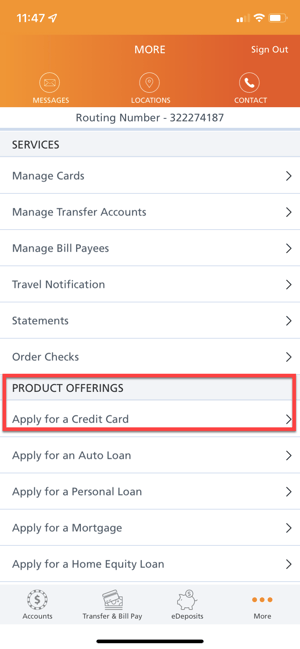 From here, you will be able to choose "Increase Credit Limit" or apply for a new credit card in three easy steps.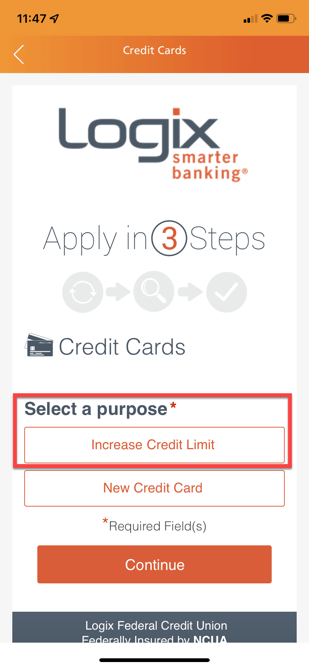 Complete the application by filling out your personal information. After the information is entered, you will verify and submit your request.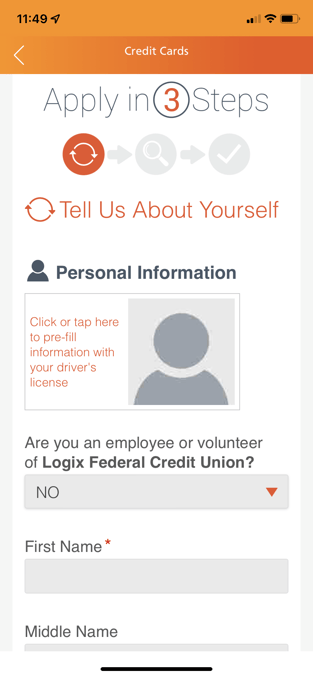 Once you submit your application, Logix will review the information and contact you to finalize your loan request.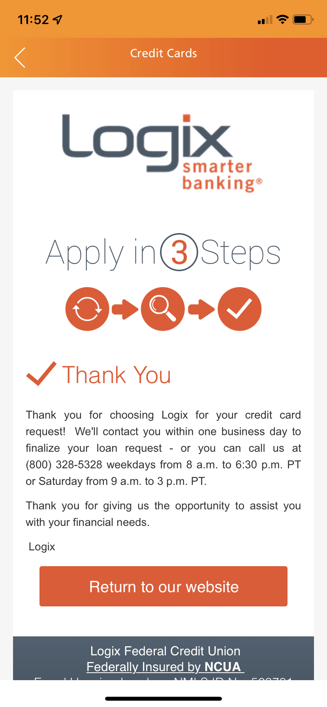 We hope you find this Mobile Banking tip helpful. Check out our SmartLab for more Online Banking and Mobile App tips. If you have any questions or need help, please call us at (800) 328-5328.
------------------------------

*Please contact Logix at (800) 328-5328 or visit www.lfcu.com if you have any questions about this topic or would like to consider opening an account.
Logix membership is required. Applications for credit line increase subject to approval and creditworthiness.
Mobile service provider data rates and fees may apply.
There's no charge assessed by Logix Federal Credit Union when you download the Logix Mobile Banking App, but message and data rates may apply. Please contact your carrier for details. Logix Federal Credit Union is not affiliated with and is a separate entity from Apple Inc. and Google LLC.