Did you know you can transfer funds between Logix and accounts you have with other financial institutions? It's all possible with Online Banking and our easy-to-use service MoneyMover.
MoneyMover is a convenient way to make loan payments, add to your savings account, cover a large purchase and more. And, the best thing about MoneyMover is it's FREE. Did you know other places like Bank of America charge $3 for transfers to other financial institutions? Yikes, that can get expensive.
To set up this service, log in to Online Banking, click "Transfers/Payments" from the menu, then click "MoneyMover". You will also need the routing number and account number for the account you have at your other financial institution.


Select the "Get started" option in Logix's Online Banking.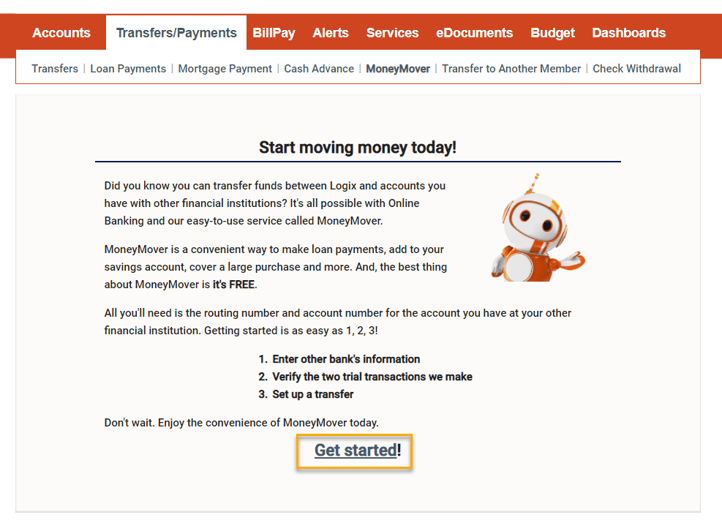 Online Banking will send a passcode by text message, voice message or email to the phone number or email on file with Logix.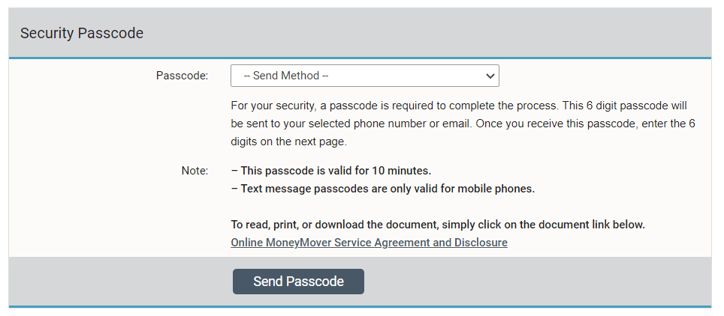 The passcode will need to be entered in Online Banking, followed by the other financial institution's routing and account number.
This will generate two small (less than $1.00 each) trial transactions to the other financial institution account

The member will need to determine the amounts, and verify the amounts in Logix's Online Banking. This last step will confirm that the member has access to the other account.
You will have three attempts to validate the trial transactions for a MoneyMover Account set up. If the MoneyMover account cannot be validated, you will need the delete the account and set it up again.
Once you have the service set up, you can make transfers with just a few clicks, and funds will generally post to your account within one business day. Please allow three business days to verify transactions and complete your set-up.
We hope you enjoy this convenient service. If you have any questions or need help setting up MoneyMover, please call (800) 328-5328.
------------------------------

*Please contact Logix at (800) 328-5328 or visit www.lfcu.com if you have any questions about this topic or would like to consider opening an account.