The latest digital currency to enter the crypto market is none other than BOTCOIN from Logix.
Read on for important details.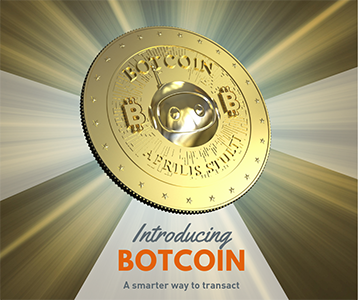 APRIL FOOLS! With our state-of-the-art new mobile app, we can understand why you'd think we're making the jump to cryptocurrency, but that's about as futuristic as we get (right now). We're still working on perfecting old-fashioned service and great rates.
Did we get you? Be sure to share with your friends! And, Happy April Fools' Day!