A penny here and a penny there might not seem like much. To our neighbors in need of help, a penny here and there can make a big difference. When our community partners together, small contributions from a lot of people can really add up.
According to the California Association of Food Banks, about one of every eight Californians does not know from where their next meal will come. And, the effects of COVID-19 have increased the demand for food bank aid.
That's why, beginning Monday, June 15, through Tuesday, June 30, Logix Federal Credit Union will make a donation of two cents for every purchase made using your Logix Mastercard® credit and debit cards to support four local nonprofits serving our branch communities with food services. Together, we can make a difference! Help us reach our goal of raising $20,000 (that's two million cents!) for these worthy organizations.
Read on for more information on the four nonprofit organizations we are supporting:
Antelope Valley Partners for Health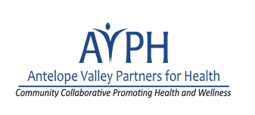 This local nonprofit is a valuable resource for Antelope Valley residents. Among a variety of programs for youth, adults, seniors, and families, Antelope Valley Partners for Health also serves as a food hub for the Palmdale/Lancaster area. A drive-through food pantry and senior meal delivery service (with groceries, as well as hot or frozen prepared meals) are services that are provided to support their neighbors. They also work in partnership with other charities to ensure a safe, healthy and happy community.
The West Valley Food Pantry has more than 200 volunteers supporting its operations by buying and picking up food, stocking shelves, assisting with daily distribution, as well as various administrative tasks. This local nonprofit organization primarily serves the west half of the San Fernando Valley, but all are welcome regardless of address. Their efforts are made possible by the contributions of food and money received from the community and coalition members. Donations are always welcome as they strive to ensure "no one goes away hungry."
Manna was founded in 1971 when a group of neighbors realized that their neighbors and friends were in need of support because of the layoffs in the aerospace industry. It became their mission to provide food to those in need in the Conejo Valley. This nonprofit has a food pantry where they serve low-income families, seniors on a fixed income, people with disabilities and those who have fallen on hard times. Families can visit the pantry monthly. The staff works with local grocery stores, charities and farmers to continue serving the community. Manna is not federally funded and exists almost entirely on private donations. More than 95% of the food Manna distributes each year is donated by organizations, businesses and individuals from around the Conejo Valley. With strong relationships between retail partners, donors and the community, Manna can respond to the needs of the Conejo Valley's most vulnerable citizens.

Working with some of the best chefs in the Santa Clarita Valley, nonprofit feedSCV comes to the rescue during emergencies and times of great community need. They go above and beyond by preparing meals, providing food, and teaching families how to cook nutritious meals within their financial means. From frontline workers to furloughed employees, they deliver support directly to those in need as well as partnering with organizations throughout the community to ensure that no one goes hungry.
With your help, we will reach our goal of raising $20,000 for these organizations! Simply use your Logix Mastercard credit and debit cards for your everyday purchases and know that you'll be paying with a purpose in mind. We'll take care of the rest. Your two cents count!
_______________
LOGIX "PAYING WITH A PURPOSE: YOUR TWO CENTS COUNT" FOOD BANK CHARITY CAMPAIGN - For each purchase or payment you make using your Logix Platinum or Platinum Rewards Mastercard® Credit Card or Logix Debit Mastercard® Card from June 15, 2020 through June 30, 2020, Logix Federal Credit Union will contribute 2 cents (the total of which to be distributed equally) to Antelope Valley Partners for Health, West Valley Food Pantry, feedSCV, and Manna Conejo Valley Food Bank. Logix Federal Credit Union's contribution for this food bank charity campaign is capped at a maximum of $20,000. Logix Federal Credit Union is not affiliated with any of the listed food banks and is a separate entity. Refer to the Logix Rewards Program Disclosure for information on earning Rewards Points on signature-based transactions when you use your Logix Rewards Credit or Debit Card. Logix Platinum Rewards Mastercard Credit Cards are automatically enrolled in the Logix Rewards Program. Logix Platinum Mastercard Credit Cards do not earn Rewards Points. To earn Rewards Points with your Logix Debit Mastercard Card your Debit Card must be enrolled in the Logix Rewards Program.