Don't take the call! Telephone imposter scams on the rise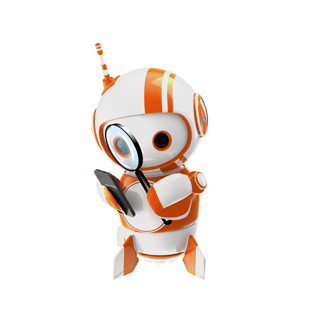 "Hello, this is John from your credit card company. How would you like to lower the interest rate on your credit card?"
If this opening line sounds too good to be true, that's because it is. This is called an interest rate reduction scam and is one of two popular scams that will be discussed in this post, along with tips to prevent you from becoming a victim.
The scam works this way: The scammer calls the victim with an unsolicited offer to lower credit card interest rates, but requires some information. The scammer will then ask for the card number, CVV number (the 3-digit code on the back of the card), social security number, and date of birth of the cardholder. Any personal information obtained is used to commit ID theft, make fraudulent charges on the credit card, or will be sold to other fraudsters.
The next popular phone scam involves impersonating a Microsoft "tech support representative" who convinces the victim that malware has been detected on their computer and they will help to remove it. From there, the scammer can do several things:
Gain remote access to the victim's computer, install malware or key loggers to capture usernames and passwords, and then access online banking accounts


Direct the victim to fraudulent websites to enter personal information


Ask for credit or debit card information to charge for bogus computer software/services


Use your card information to make unauthorized purchases
How to avoid becoming a victim
A good rule to follow: if you receive an unsolicited call, don't give out any information, including card number, social security number, date of birth, or account numbers.


When in doubt, call your financial institution directly to verify that the caller is genuine.


No legitimate IT company will contact you by phone to sell computer security software or review your computer for malware.


Never give computer access or follow a link from an unsolicited caller.


If you are a victim of a scam, alert your financial institution right away so preventive measures can be taken.
When it comes to fraud prevention, you can never be too informed. Read more about measures you can take to prevent fraud. If fraud does strike, you are not alone. It's just as important to understand what steps to take in the event that you or someone you know is a victim of fraud.
Next, do your friends and family a favor. Pass along this information to them. The more people who are knowledgeable about scams, the better we can all be about combatting fraudulent efforts. If you'd like to learn about additional scams out there, check out our prior SmartLab blog posts on Employment Scams, Tax Schemes and Scams, and Tax Refund Fraud.