As consumers, we all know what it's like. You're on a company's website hoping to find information or maybe even answers that will help you make a purchase, only to get lost and frustrated online. I know it's happened to me. If you want convenience and superior member experience, one tool that can help deliver that high level of personalized service member's demand is our Live Chat feature.
What Is Live Chat?
With Logix online Live Chat, someone can initiate a two-way, text-based dialog with the click of a button. Clicking the chat icon on our website triggers a new window where people can ask questions, get answers and advice, and the best part of all, it's in real time!
Use Live Chat to message with a member service officer during normal business hours. With it, you can get an immediate answer to your questions about loans, accounts and products. Or, you can use Live Chat to give us your input about our service to you.
Starting A Chat?
If you're ready to try, click the Live Chat icon on Logix website pages or Online Banking (see graphic below) to initiate the chat.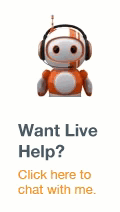 A simple form asks for some basic information, which is used to route the inquiry to the right person at Logix. The member's information loads on the representative's end, to put your question in context. Another window pops up on your screen as the appropriate member service officer enters the chat, and a real-time dialogue starts.
Is Live Chat Secure?
Logix online Live Chat is another great example of how we're making banking easier and more convenient for you. To send a secure chat, be sure to first log in to Online Banking. This keeps any account information you share in a chat secure, though it is a good idea to verify with your chat representative.
The Many Benefits Of Live Chat
A great benefit of Live Chat is that members can discuss sensitive information at work or in public without being overheard. You can type out questions about banking matters while in surroundings where a phone call might be uncomfortable, inappropriate, or otherwise eavesdropped by those within listening distance - perhaps a nosy co-worker.
You can also handle your banking from wherever you are. There's no need to drive to a branch or ATM. You don't even have to pick up a phone. Just go to www.LogixBanking.com and click on the Live Chat icon.
Our member service officers are friendly, helpful, and knowledgeable. As you'll find out, we will go out of our way to help you. When members engage with a live chat representative, the overall experience is quick and simple.
Members Love Live Chat
Members often prefer chat because they can:
Receive transaction Inquiries
Ask about loan rates
Inquire on how Bill Pay works
Find out branch hours
Get help navigating through online banking
Or get assistance with disputing fraudulent transactions
Live Chat is your personal connection to your credit union. Unlike email, which may sometimes take hours before receiving an answer to an inquiry, chat allows you to ask questions and receive answers fast and efficiently.
What Time Is Live Chat Available?
Real-time responses are available Monday-Friday 6:00 a.m. to 8:00 p.m. and Saturday from 8:00 a.m. to 5:00 p.m. If you need assistance outside of these hours, please feel free to send a message via Email or leave us a message at (800) 328-5328.