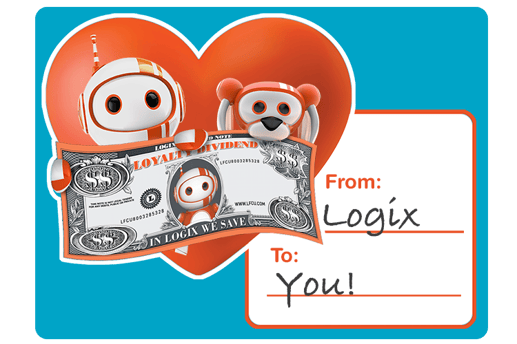 We love our members. And thanks to the many positive comments we receive on Yelp, Facebook, Google, and even your 93 rating in Consumer Reports Magazine, we know you love us back.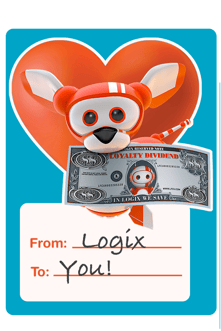 While it will always be our first priority and obligation to give back to members by providing outstanding rates, low fees, top security, and world-class service experienced by all Logix members, it is our privilege in this exceptionally good year to give back in another way: by returning $3 million to members accounts.
This Relationship Dividend is paid to Logix members who have decided to make Logix their financial home by keeping significant portions of their financial relationship with the credit union. To see how this relationship is determined for dividend purposes, please visit our FAQ page on this topic.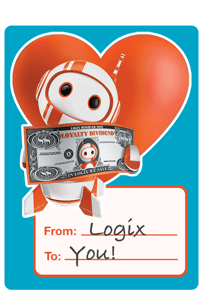 Our ability to pay a Relationship Dividend, and continue to offer world-class rates and service, is a direct reflection of our ability to attract new members without significant spends in marketing. We believe our investments in you should be our primary investment in marketing, and that's why we rely so much on our members' referrals and endorsements on social media sites like Facebook, Twitter, Yelp, Google business reviews, and WalletHub. If you have received a Member Relationship Dividend payment this year, please be sure to let us and your friends know how you feel about it on social media.
If you'd like more information about this Relationship Dividend, please read the letter from our CEO announcing the news.

Thank you for your membership. We are looking forward to another great year of serving you!
And Happy Valentine's Day. We love you, too.