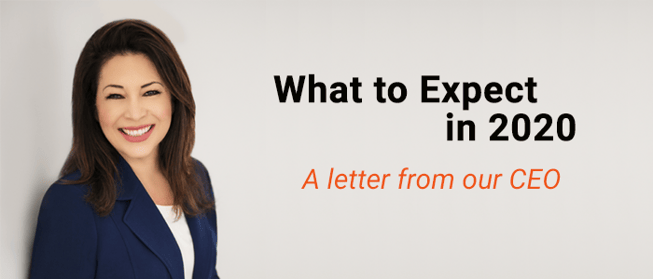 Helping our members thrive is at the forefront of every decision made at Logix Federal Credit Union.
In 2019, our membership grew to more than 208,000 members. We lent $2 billion in new loans to members, and we increased deposits by more than $600 million, paying members some of the highest rates in the country.
We were thrilled to offer members two new branch locations.
At our Bridgeport Marketplace branch in Santa Clarita, you'll find interactive teller machines (ITMs) that can fulfill requests above and beyond the traditional ATM, providing you more freedom to conduct transactions without a teller.
Our branch in Tarzana is our fifth location in the San Fernando Valley. It's centrally located off bustling Ventura Boulevard on Yolanda Avenue, where we have a growing membership base.
Enhancements were made to the Logix Mobile Banking App, Online Chat, and Online Banking to improve your digital experience.
We're proud to average 4.5 stars across more than 1,800 reviews on Yelp, and we are humbled to have been recognized by Forbes for the second year in a row as a "Best in State Credit Union." Other 2019 recognitions include The Signal's "Best of Santa Clarita Valley for 2019," CardRates.com 2019 "Editor's Choice Award™," and 2019 "Antelope Valley's Best" by the Antelope Valley Press. Our members are the reason we exist and we thank you for your loyalty and referrals.
As we wrap up 2019 and look ahead to this next decade, we will continue to provide you with competitive rates on loans and deposits while taking our member experience to the next level. We have some exciting initiatives lined up for 2020 which include returning value to members through improved service, new products, new payment options, security, and ongoing digital transformation.
Products and Service
Whether in-person, by phone, or online, we find ways to evolve the member experience while maintaining the high service standards we set for ourselves. We pride ourselves on having a highly engaged and service-oriented team committed to assisting members with their financial goals. In 2020, we'll open a new branch in Calabasas and expand our business offerings to include lines of credit and credit cards. We will launch new solutions that will enable us to deliver a better mortgage experience and make it faster and easier for members to submit card dispute and fraud claims.
Payments and Security
While Apple Pay is already available, we're delighted to add Samsung Pay and Google Pay as digital wallet options in the coming months. Members can expect to receive compelling offers and rewards with the Logix Platinum Rewards Credit Card. We will launch fraud text messaging, where members will be able to acknowledge a card transaction's legitimacy by text message instead of a phone call. We will also take steps towards offering Zelle®, a popular peer-to-peer payments service.
Digital Transformation
Membership and loan applications can be submitted online, by phone, and in a Logix branch. For members on-the-go, we will soon offer the ability to open accounts and apply for loans from within the Mobile Banking App. In addition, Card Rewards balances and redemption features will be added to the app. Last, we are building a state-of-the-art data center at our new Headquarters that will enable us to provide you with seamless and easy interactions for many years to come.
Thank you for your trust in us as we continue to enhance our offerings. We are positive that the coming improvements will make your lives easier. Have a very happy and prosperous 2020!
Sincerely,

Ana Fonseca
President & CEO