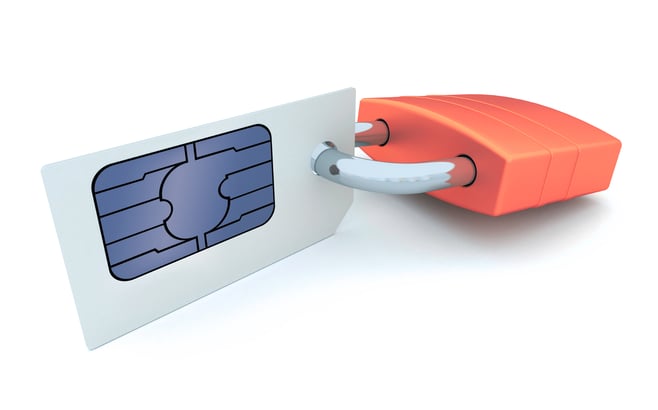 If you haven't heard already, there is new technology out there to protect our debit and credit cards. Well not really new; but new to the United States. Many European countries, Mexico and Canada have been using it for years. EMV (Europay, MasterCard and Visa) is the global standard for chip-based debit and credit card transactions that ensures transaction security and global acceptance. U.S. financial institutions have been issuing debit and credit cards with EMV chips since 2015 and Logix is among them. At the end of 2015, there were nearly 600 million EMV chip cards in circulation in the U.S.
Since millions of Americans now have the chip cards in their wallets, the fraudsters needed to find another way to do what they do. They are now focused on those consumers that have not yet received chip cards from their financial institutions. In this new phishing scheme, fraudsters, posing as financial institutions are sending out fraudulent emails to cardholders. These phishing emails inform cardholders that if they would like to receive an EMV chip card, they first must update and confirm their personal information and click a link to continue the process. This process exposes the consumer to identity theft as well as downloading possible malware. That simple click enables the fraudster to track keystrokes, thus hacking passwords and other sensitive data.
Here are some tips to avoid this scam:
Be cautious of emails originating from unrecognized senders, especially if they are requesting personal or financial information.
Never click on links or attachments in emails from unknown or suspicious senders. The best practice is to go directly to the site of the alleged sender (i.e. your financial institution) and reach out to their customer service from there.
Always use up-to-date firewalls, spam filters, anti-virus and anti-malware software to ensure new viruses and spyware are blocked.
Review your account statements regularly. Don't wait until the monthly statement arrives. Set up alerts with your financial institution when certain transactions are processed; such as online banking sign-ons, large check clearings and card not present credit or debit card transactions. Monitoring your accounts will make sure you detect unauthorized transactions quickly. Learn about the Logix Card Manager app by clicking here.
Of course, if you have any suspicion about materials you receive, please contact Logix at 800-328-5328 for guidance.