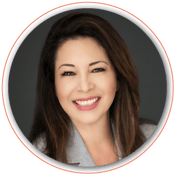 Dear Valued Members,

It's hard to believe it has been one year since the COVID-19 pandemic changed our lives. I hope that you and your loved ones have remained safe and healthy during this challenging time. As the pandemic extends into its second year, we continue to make the safety of our members and employees our highest priority.
As Los Angeles and Ventura Counties continue to open, we remain guided by the requirements of public health authorities, as well as state and federal mandates regarding reopening businesses.
Currently, we're required to limit the number of members allowed inside a branch at any given time to ensure safe distancing. For everyone's safety, we require members and employees to wear face masks while inside of our branches. The steep decline in COVID-19 cases and availability of vaccines to every adult in California beginning April 15, gives us hope that the communities we serve will begin to emerge from the pandemic this year.
We Are Here To Help You Thrive
Low interest rates, an upswing in home sales and an energetic real estate market are driving members to Logix in droves to refinance existing mortgages or to obtain new home loans. We expect the housing market to remain competitive this year driven by low real estate inventory coupled with high demand, which will continue to drive prices higher.
According to many of the nation's economists, the economic growth for 2021 is expected to be stellar. This means that today's loan rates are likely to rise, so it's a really good time to lock in a low rate on your mortgage soon. It's also a good time to tap into your home's increased equity to pay off bills, make home renovations or to pay for that long craved-for post-pandemic vacation to create new family memories. The Logix team is ready to guide members through every step of the home-loan process and our new state-of-the-art mortgage system makes the experience faster and easier than before.
We have many other loan programs that will put you in a better financial position, including vehicle and personal loan rates as low as 1.49% APR and 6.24% APR, respectively, on approved credit.
A New Home for Logix
We're very proud to share that we're scheduled to open doors to the new Logix headquarters in Valencia, CA in May 2021. The campus is located on Franklin Parkway, near the junction of Interstate 5 and State Highway 126.
As a fast-growing hub of business and new housing development, we determined the Santa Clarita Valley (SCV) to be the best site for the company's long-term growth while also offering our employees a great quality of life. With 5 branches and over 30 years of history in the SCV, our staff is looking forward to being even more involved in the community.
The Logix campus includes a 180,000 square foot headquarters building with a bright open floor plan, a commissary, state-of-the-art data center, generously sized work stations and indoor and outdoor collaboration spaces and amenities to complement our culture of belonging, purpose, meaning and overall employee wellness. In the coming years, we're hoping to attract talent from the Santa Clarita Valley as one of the largest employers in the community. For many, it's a dream come true to live and work in the same community.
Logix Federal Credit Union remains committed to serving you and the communities we serve. We know that it will be several months before the pandemic is behind us and that many small businesses and households in our communities will need time to rebuild. Please reach out to us for assistance with any financial hardships you may be experiencing.
Thank you for your continued trust in Logix!
Sincerely,



Ana E. Fonseca
President and CEO
------------------------------
Ready to Enjoy More? See our full SmartViews Newsletter here