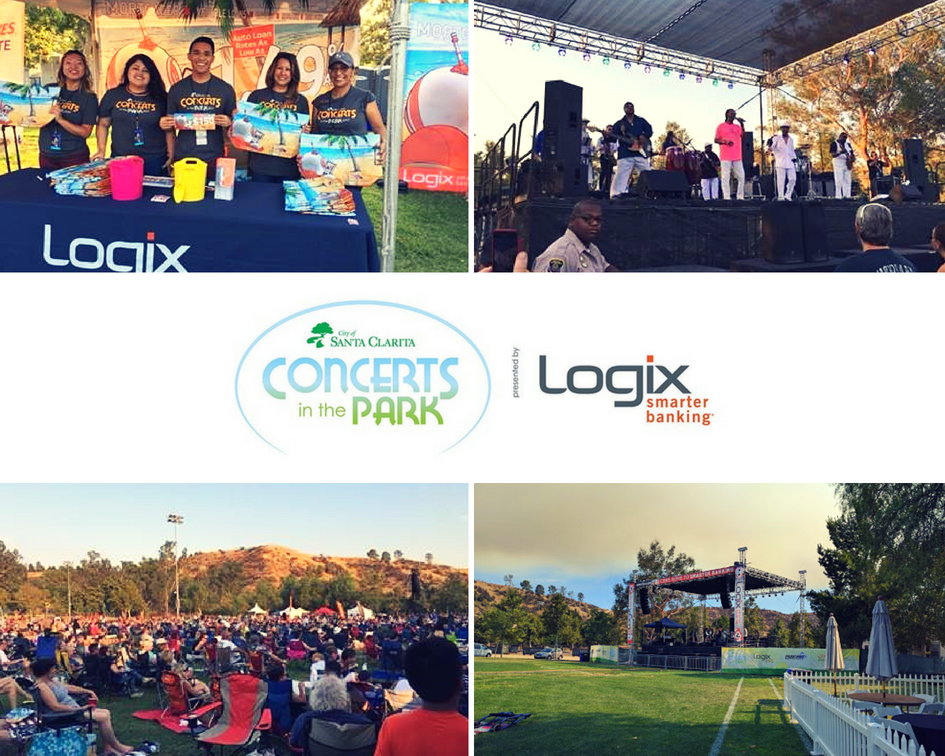 With the changing of seasons, there are activities we come to look forward to. In summer, those activities include days at the beach, picnicking with friends and family, catching local baseball games, and taking advantage of free concerts offered at parks throughout L.A. Weekend entertainment options are abundant, and we're here cheering about one of our faves.
Santa Clarita's Concerts in the Park series kicks off this Saturday, July 7 at Central Park and will run for eight consecutive Saturdays. We're proud to once again be the presenting sponsor of this fun-filled summer concert series. Pack up some good eats and the fam and join us, as we sing and dance to timeless rock 'n' roll tunes from a variety of local bands. See the full concert lineup here.
Our Logix branch team members will be there to greet you at our booth. Don't be a stranger. Come by for swag (and, to say hi). For weekly updates on the bands that will be playing and to catch photo highlights from the events, be sure to follow one or all of our SCV branch Facebook pages:
We look forward to seeing you there!