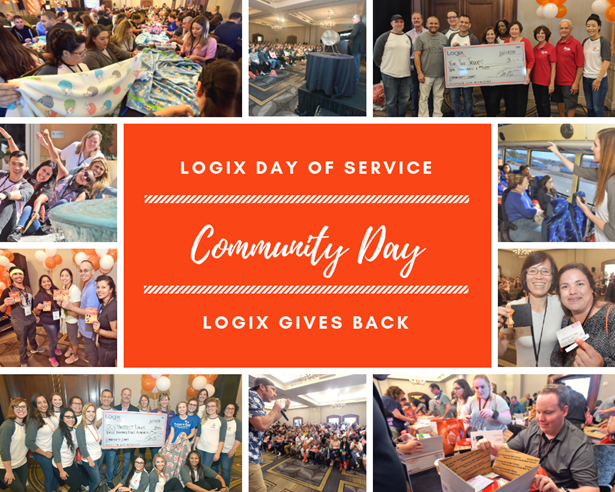 More than 500 of our employees joined together to make blankets for the Santa Clarita Valley chapter of Project Linus during our inaugural Community Day of service. The event was hosted at the Hyatt Regency Valencia on October 8.
Employees spent the morning cutting and crafting 150 blankets, each personalized with a Project Linus poem and tag.
"We're proud to sponsor a day of service to give back to the community and encourage a continued commitment to corporate citizenship," President and CEO Dave Styler said. "The credit union has a long history in Santa Clarita Valley, with four full-service branches and ground-up build of our corporate headquarters. Community Day will allow our staff to donate their time and learn more about the area and its nonprofit organizations."
Academy of the Canyons' teacher Sharon Garvar leads the chapter with her students and their club, supporting Santa Clarita, Sylmar and the Antelope Valley.
"To be the partner and recipient of these blankets, and $3,800 from Logix is a dream come true," she said. "We have donated more than 9,000 blankets since 2013, and we're fortunate that the credit union, which is already involved with our nonprofits, is willing to share their time and talent to make a difference. My son was a recipient of a Project Linus blanket in 2010. The gift impacted me so much that my students and I participate in a couple volunteer days every year. We're hoping to continue our relationship with Logix beyond this event."
SCV Economic Development Corporation President and CEO Holly Schroeder spoke early in the program about the city and its benefits, as some of the staff might look to move to the area in the future. Staff went on a bus tour of Santa Clarita, and visited the site of the new headquarters, as it's under construction and scheduled for completion in 2020.
In the afternoon, the staff assembled 200 care packages for another nonprofit organization, For The Troops, who will ship the boxes to U.S. military stationed around the world.
For more information on SCV Project Linus, visit www.scvprojectlinus.org.