We're Growing in Burbank & Santa Clarita!

See below for a letter from our president, or scroll below for FAQs


A letter from our President and CEO Dave Styler to our members, and the communities we serve:

For the past 78 years, it has been our privilege to serve our members' financial services needs from our headquarters in Burbank. During this time, we have grown from a small credit union serving only employees of the Lockheed Aircraft Corporation, to an institution with over 150,000 members and $4 billion in assets.
As our membership has grown, our employee family has grown as well, all focused on providing excellent service and value to every member. We are grateful for the trust placed in us by our members, and the rapid growth from members referring their family and friends to Logix!
After 27 years in our current headquarters building, we have reached the point that we need a larger facility to accommodate our expanding employee population. In fact, we were already forced to lease an additional 12,000 square-foot facility in Burbank, to house our Contact Center.
After careful analysis of costs to expand on our current headquarters property, as well as evaluation of alternate locations, we determined our best long-term option is in Santa Clarita. We recently purchased a 12-acre vacant parcel near the junction of the I-5 and State Highway 126, and will soon begin construction of our new headquarters at that location. (Map)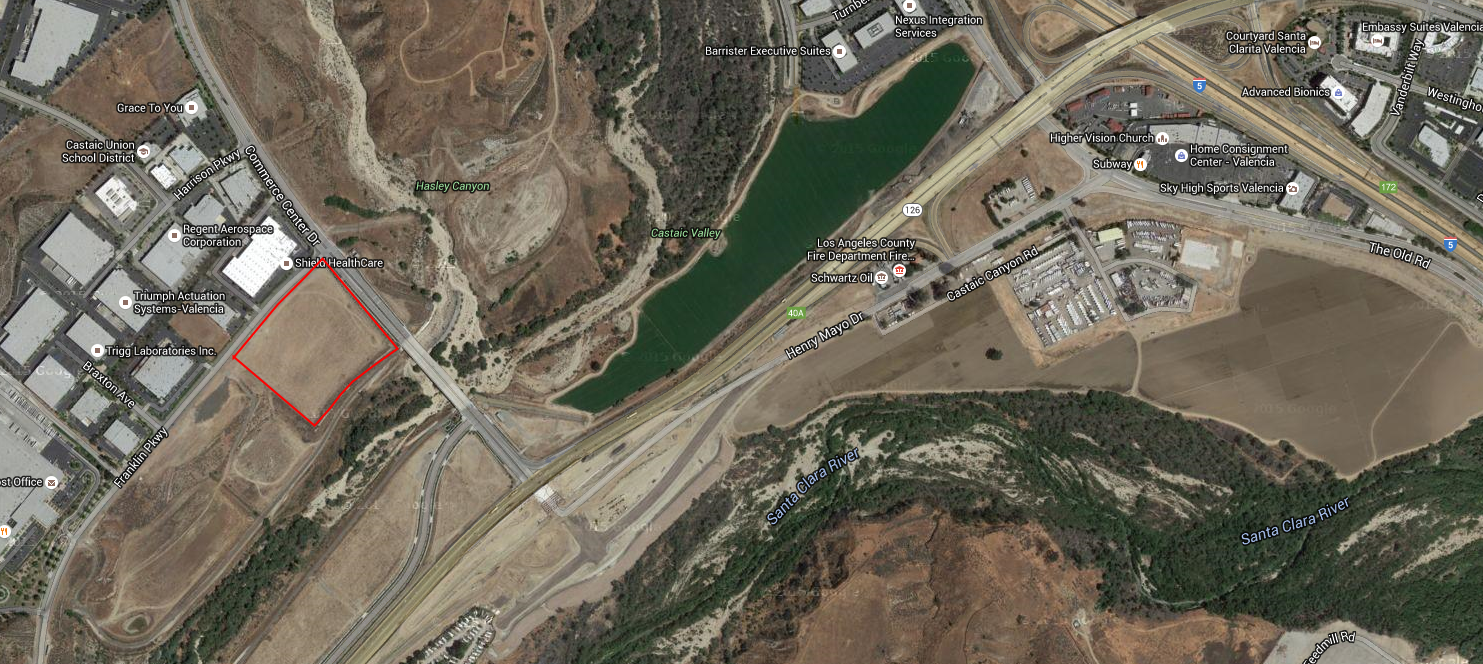 As part of these plans, to accommodate growth over the next three years, and since we intend to sell our current headquarters facility, we will relocate the Burbank branch to two new locations within the next year. We are currently looking for available lease space in the downtown Burbank and Toluca Lake areas, and we believe members will find the new branch locations convenient and accessible.
Construction of our new headquarters facility will take up to three years, and we will remain in our current Burbank headquarters until that time. As mentioned, the Burbank Branch will relocate within the next year, and we will provide routine updates on those plans, so members know what to expect.
For the latest information on our headquarters project, visit the "About us" page on www.lfcu.com, follow us on Facebook (www.facebook.com/LogixSmarterBanking), Twitter (https://twitter.com/LogixFCU), our website (www.lfcu.com), or watch your email and mailbox.
Thank you for support as we enter this next important phase in our history, and thank you for your membership.
Sincerely,
Dave Styler
President and CEO
dstyler@lfcu.com
Why are you moving out of the current HQ in Burbank?

We need a larger facility to accommodate our expanding employee population. As our membership has grown, our employee population has grown as well, and we now have too many employees to fit in the current building. In fact, we have already leased a 12,000 square-foot facility in Burbank to house our Contact Center.

Why are you moving to Santa Clarita, and not building on the current site, or moving to another Burbank site?
We analyzed the costs of expanding our current facility in Burbank, and compared them to the cost of relocating to several alternate locations. Our best long-term option, both from a financial and operational perspective, is Santa Clarita. It is significantly less expensive than expanding our current Burbank location, or relocating to an alternate location. Also, expanding on the current site would have been complex, disruptive, and require a longer time to complete.

When are you moving your HQ to Santa Clarita?

The exact date is uncertain right now, but based on preliminary construction plans, we will most likely move during 2018.

Will the new Santa Clarita headquarters have a branch attached?
There are no plans to include a retail branch in the headquarters facility at this time.

Why do you have to move the Burbank branch location?

We intend to sell the current building as part of the plans to build the new facility in Santa Clarita, so we'll have to relocate the Burbank branch. In addition, we need the space currently occupied by the Burbank branch in order to house administrative support staff while the new HQ is being built.

Why are you splitting the Burbank branch into two locations?

We will remain very focused on providing great service to our members who live or work in Burbank and surrounding areas; we strongly believe two branches in separate Burbank areas will increase convenience for members who currently use the Burbank branch. We plan to open one branch in the Toluca Lake area, and another near downtown Burbank.

When will you move the Burbank branch to these new locations?

Sometime within the next year. It's likely that the Toluca Lake branch will be deployed around mid-year 2016, and the downtown Burbank branch later in the year. The current Burbank branch will remain open until both new branches are operational. As these plans evolve we will provide routine updates so members know what to expect.

What will happen to the safe deposit boxes at the Burbank location?

All safe deposit boxes must be closed prior to the closure of our existing branch. Members currently holding safe deposit boxes will be notified when plans are finalized. Contents must be removed prior to the closure of the branch, or by law, we must escheat the contents to the State Controller's Office. Members will have several months to come in and remove items from their safe deposit boxes prior to discontinuation of the service.

Will you offer safe deposit boxes at the new Burbank branches?

We have no plans to offer safe deposit boxes at the new Burbank branches, or any other Logix branch.

Why is Logix spending money on new branches and facilities?

Logix is one of the most financially sound financial institutions in the country, and as such, we routinely invest in new technology, branches, training and other initiatives designed to add value to the service we deliver. We opened our most recent branch in Chatsworth earlier this year and it is already approaching capacity. As mentioned, we have outgrown our existing headquarters building in Burbank. We will use the proceeds from the eventual sale of this location to help offset the cost of building a larger headquarters and expanding our branch network in Burbank.

What will happen to employees who currently work in Burbank?

All current Logix employees will be able to retain their current positions in the new location. Employees whose commutes are significantly impacted by the move will be offered relocation allowances.