Logix Federal Credit Union has been serving members in the Conejo and Simi valleys for more than a decade, and continues to give back to these communities by supporting its schools, nonprofits and volunteer organizations.
In addition to your neighborhood branches – Westlake Village, Newbury Park, Thousand Oaks and two locations in Simi Valley (Cochran St. and Tapo Canyon Blvd.) – the credit union is invested in community programs and you'll be able to find Logix staff members out and about in the community.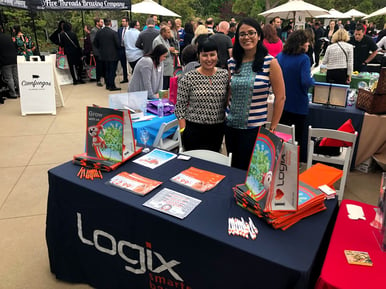 Branch Manager Dominique Bagherloo is in the Leadership Simi Class, graduating in 2020. "I'm so proud to be a part of the 31st graduating class. We're working on making improvements to the Welcome Corner, located on the northeast corner of E. Los Angeles Ave. and Madera Road. Donations received for this project will contribute to this project – adding lighting to illuminate signage, installation of a lighted flagpole, and a granite pathway."
Get out your blankets and beach chairs. Sit back and enjoy the summer sounds as Logix returns as a sponsor of the Conejo Valley's Concerts in the Park series at Conejo Community Park.
In August, Logix returns as a sponsor at the Wings over Camarillo Air Show – a favorite event for the whole family to enjoy.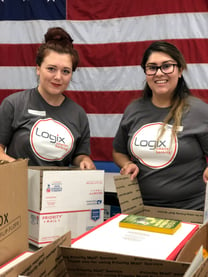 As the leading supporter of For The Troops, which collects donated items and packages care boxes to send to service-men and women overseas, Logix has both contributed funds and time to this cause. To date, the Logix Community Stars Foundation has donated more than $300,000 to the local, all-volunteer nonprofit. And, staff enjoys packing boxes annually.
"I love Logix," FTT co-founder Paula Cornell said. "We've been working with them since 2008. They've hosted drives for us, as well as donated funds we've used for postage. It's great to be able to get this support, as when we assemble the boxes, we still need help to ship them. Logix is a true community partner and I'm happy to be a member, as well."
It's an honor to serve our community!