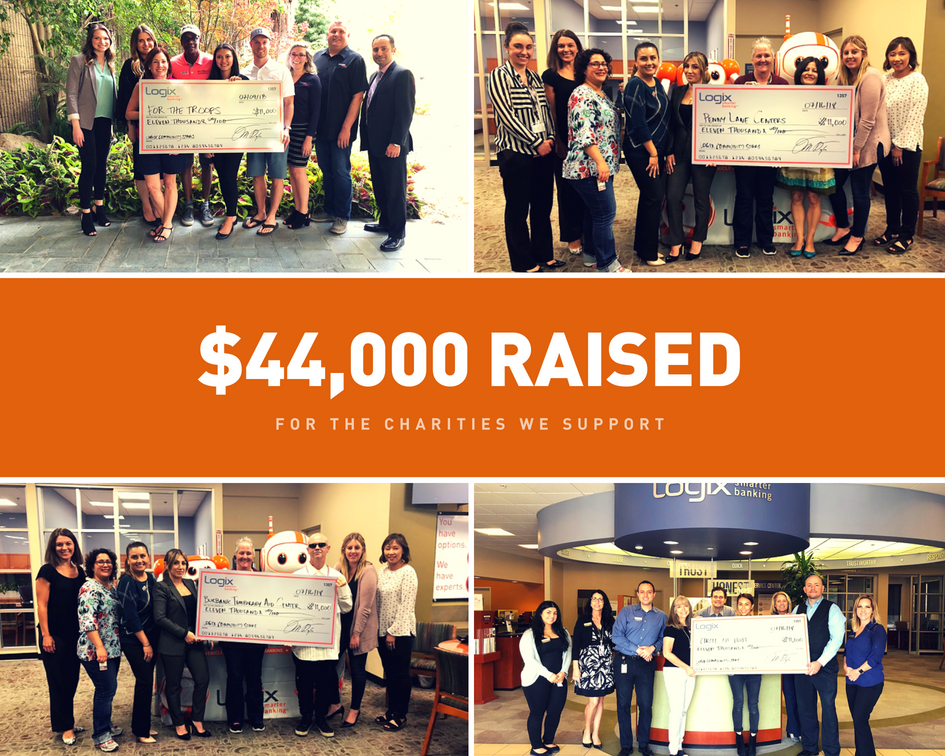 This summer, we are proud to give an $11,000 check to each of these nonprofit organizations: Penny Lane Centers, Burbank Temporary Aid Center, For The Troops, and Circle of Hope, Inc.
Logix employees donate dollars to the Logix Community Stars Foundation, which supports four local charities. More than 74% of our staff members donate via payroll deduction and through the many employee-led seasonal events held throughout the year. One such fundraiser is our annual toy drive, where we donate toys for Penny Lane Centers. You can read about last year's toy drive here. These events wouldn't happen without our many employee volunteers, who participate in the planning and coordinating and who also get the word out regarding the meaningful work of these community partners.
Members can also participate by giving online and through fundraisers at the branches, such as the pink ribbon pins shared in October. Here's a peek at last year's pin: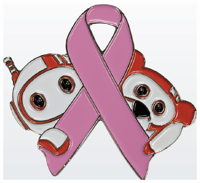 If you'd like to learn more about each of these charities or are interested in making a donation, please visit our Logix Community Stars Foundation site or click on the links below.