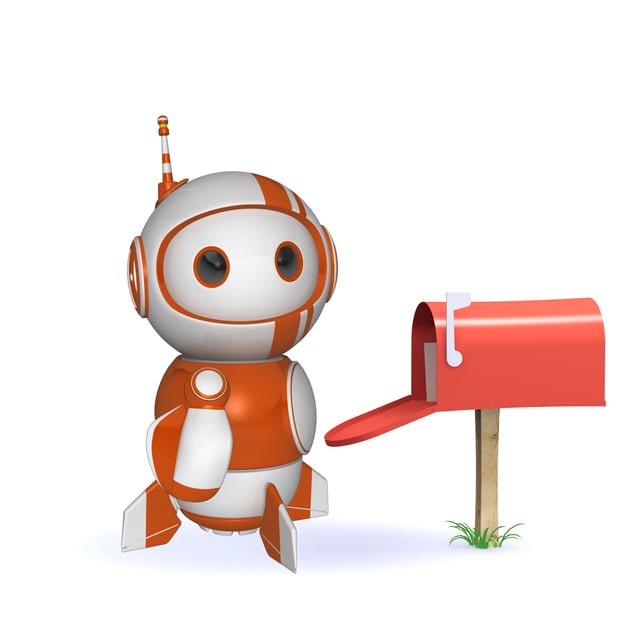 As the holidays draw near, it becomes more common to hear about instances of mail theft, either in your neighborhood or on the news. Ordering gifts and mailing cards can become a stressful endeavor for both consumers and recipients of mail. If you've ever been a victim of mail theft, chances are you felt invaded and frustrated at the fact that it happened. Your time becomes personally impacted as you try and figure out who needs to be contacted regarding a missing or stolen package, and there's also a worry that more than just consumer goods were taken – that identity theft may have occurred, if your personally identifiable information was also compromised during the mail theft incident.
If you're someone who mails packages, gift cards, or orders goods online for delivery, here are a few mail theft prevention tips to consider.
Keep track of your tracking number




When orders are placed online or over the phone, an order confirmation is often emailed and accompanied by a delivery tracking number. The tracking number allows you to see the delivery progress made by the shipment carrier. Once you receive notification that the item has shipped, follow the package delivery route by copying and pasting your tracking number in the "Track My Shipment" or similarly worded section on the designated carrier's website.

Inform recipients of when to expect deliveries




If you've placed an order or are mailing a package or gift to someone else, let them know when it went out in the mail, and if provided, when to expect the delivery. That way, if they don't receive the delivery within the timeframe expected, they can let you know and you can take the steps needed to research the delay or missing delivery.

See if you are eligible for

Informed Delivery by USPS


This service allows consumers to preview mail that's expected to be delivered that day or in the near future. Users must live at an eligible residential address (USPS will double-check eligibility) and a personal usps.com account is needed in order to sign up for Informed Delivery. Once signed up, users will be able to view external images of their mail prior to delivery, and make any necessary arrangements to ensure someone is home to accept important deliveries or in some cases, provide delivery instructions.

Look for nearby

Amazon Locker

locations




If placing orders through Amazon, check to see if there is an Amazon Locker location in your area that can receive packages on your behalf. Once deliveries are made to a secure locker location, consumers will have 3 calendar days to access the self-service kiosk and retrieve their deliveries.

Request store delivery or pickup




Many stores offer store pickup, sometimes free of shipping charges. If you're placing an order directly through a merchant's site, see if they have a store location near you or the recipient, where the order could be picked up at instead.

Inform USPS to hold mail when traveling
(even if just for a long weekend)

If you'll be out of town from 3 days to 30 days, instruct USPS to hold your mail and deliver it on your specified return date. This will ensure your mail isn't piling up on your doorstep and easily accessible to mail thieves.


Ask a trusted neighbor to hold your mail or packages



If you're expecting a package and know you won't be home to receive it, ask a neighbor you trust if they wouldn't mind keeping watch for it and to hold it until you return. Know that, even in this instance, there is still risk that mail theft will and can occur before your neighbor is able to collect your mail.

Incorporating all or a combination of these mail theft prevention tips will hopefully help to give peace of mind with all mail deliveries, not just the ones made over the holidays. Mail theft can make consumers feel out of control, but with the many mail delivery features and services now available, we can be proactive with mail theft prevention and take back the reins on our deliveries.