We've shared some techniques fraudsters use to obtain passwords and personal information under our fraud prevention topic here. Once fraudsters have access to online banking accounts, they will attempt to transfer money out of them. Time spent recovering stolen funds, completing fraud forms, and changing account numbers leaves victims feeling vulnerable and understandably frustrated.
We now offer an extra layer of security for your online banking account. Turn on Two-Factor Authentication and receive a passcode alert for each time a log in attempt is made on your Online Banking account. When you begin to log in, you will simply select how you want your passcode delivered: text, phone call, or email, and then will enter in the 6-digit passcode, unique to your logon session, once it is received.
Learn how to switch on Two-Factor Authentication by reviewing the animation or steps below: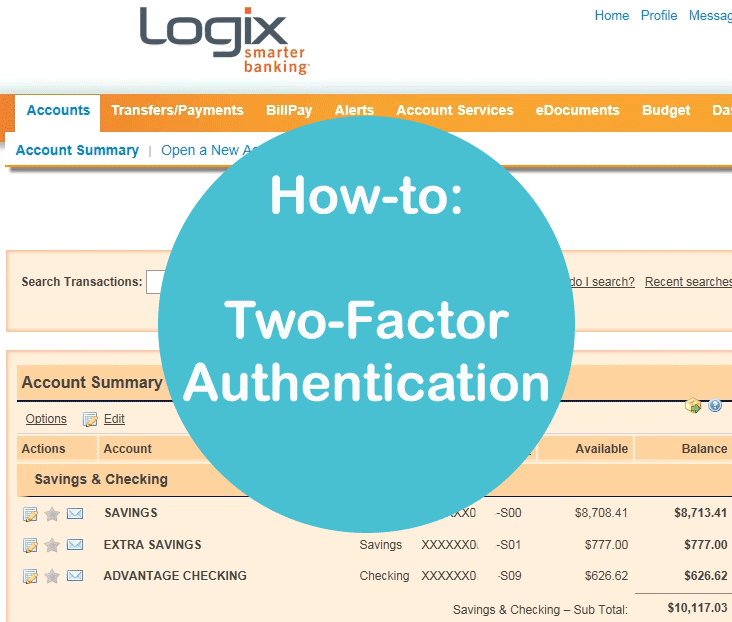 (Click "refresh" to start the animated tutorial from the beginning.)

Switching on Two-Factor Authentication
1. Log into your Online Banking account
2. Click Profile on the top right-hand side of your dashboard
Use this area to review the phone numbers & email addresses you currently have set up on your account. Make any necessary edits to ensure your passcode reaches you.

3. Under Two-Factor Authentication, click the "On" switch



The next time you log in to your Online Banking account, you'll start by following your normal login process:
Enter your Username & Password


Answer your security question, if prompted
Next, you'll select how you'd like your 6-digit passcode delivered: text, phone call, or email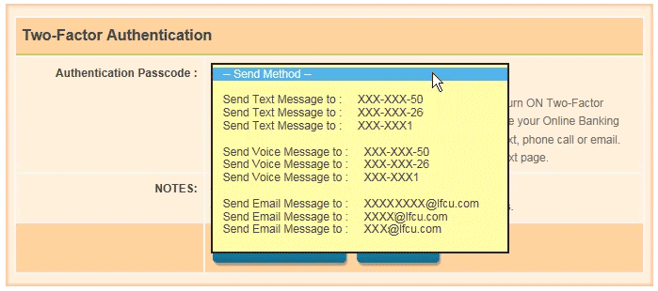 Here's an example of a passcode being sent by text: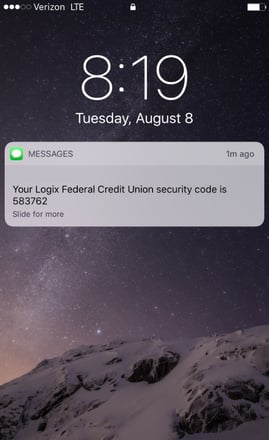 Enter in the delivered passcode in the blank field provided online



Click "Confirm Passcode" to continue logging in to your Online Banking account.
Two-Factor Authentication is another way of keeping what's yours secure. As always, continue staying informed of fraud and scam trends and learning what techniques fraudsters are using to try and obtain your personal information.
Stay tuned for more blog posts on this OLB Tips & Tricks series!

Also, if you know any Logix members who could benefit from Two-Factor Authentication, please share this post with them using the social sharing buttons above.