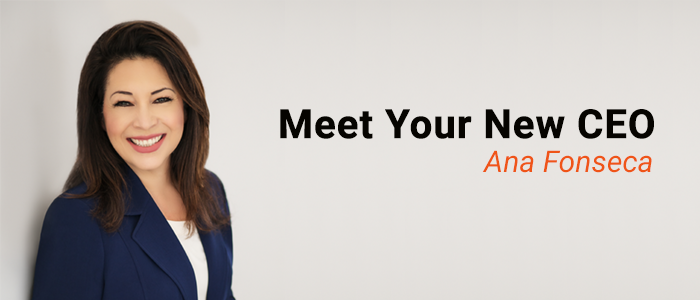 I am deeply honored to serve as the new President and CEO of this wonderful organization, succeeding Dave Styler, my former boss and long-time mentor and friend, who recently retired after 18 years at the helm. Under Dave's leadership, Logix evolved to one of the strongest and most reputable financial institutions in America and I am committed to further strengthening that position.
Ironically, Dave Styler is the reason I came to the credit union 29 years ago. We worked together at another company where I began as a temporary receptionist. I was also a student in accounting classes he taught at a local community college, which was the catalyst to starting my professional career in Finance and Accounting. I went on to obtain my Bachelor's and Master's degrees in Business Administration and completed the Stanford Executive Program. I served as Chief Financial Officer for most of my Logix tenure, later advancing to Chief Operating Officer prior to becoming President and CEO.
My journey to this point has been incredibly rewarding, and I look forward to leading Logix to a bright new future. My goal is to maintain our culture of service, accountability, and integrity so we can continue to attract the best talent and provide members with our trademark financial value and service.
I regularly hear amazing stories about generations of members purchasing their first car with us, becoming homeowners, and planning retirement. Earning member confidence allows us to help you thrive through each step of your financial journey.
Over the coming months we will bring you an enhanced mobile banking experience, Google and Samsung Pay, expanded business services and new branches in Tarzana and Santa Clarita Bridgeport Center. We also expect to finalize construction of our new Santa Clarita headquarters.
Thank you for your trust as we strive to be your lifelong financial partner. If you would like more regular updates on our progress, please follow me on Twitter at @LogixFCU_CEO.