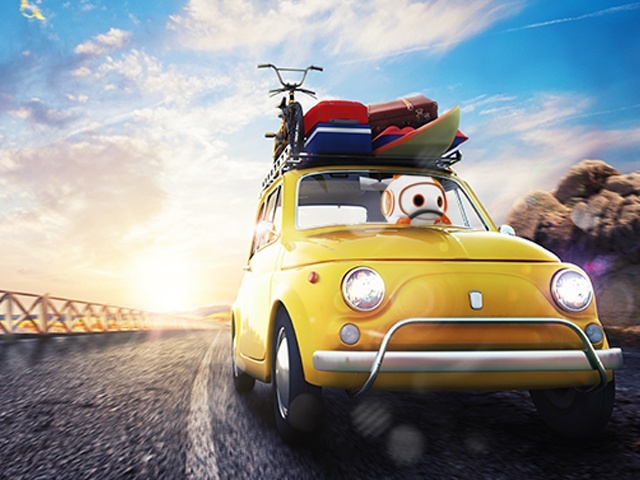 Sleeping in, staying out late, and getting out of town are the few of many joys of summer. While going on vacation can be taxing on the pocket book, it doesn't always have to be. Enter the great American classic: The Road Trip. Road trips are awesome, especially in a country like the U.S., where there is plenty to see and our land is sprawling.
Share the Car Costs
The cost of your automobile can be a drain on the road trip budget. The biggest expense can be acquiring said car. If you're carless, you still have options. I repeat: you totally still have options. You can always ride share. Check out erideshare.com and craigslist.org to find a ride to where you're going. You might also be able to find Facebook groups with other rideshare seekers.
If you have a car, bring your buddies along on your trip. Share the price of gas or better yet, offer to fly if they buy. In other words, if you use your car, they pay for most if not all of your gas. Friends can be awesome like that.
Rent a Car or Car Share
If the sound of being trapped in a car with strangers on a highway doesn't sound like a vacation for you, you can always rent a car. There are plenty of aggregating websites that you can use like Hipmunk, Priceline or Travelocity. Here are a few cost-saving pro tips: If you have a AAA Auto Club or Costco membership, try to see if they have discounted rates available for members. And, if you have a major credit card and you use it to rent your car, you might be eligible to have the credit card company pick up the bill for your insurance. For additional ways to save on car rentals, see see this video blog post on Rental Car Savings.
Focus on the Scenery
Finding a beautiful highway near your home is the first step to a money-saving road trip. If you're traveling the U.S., hit up our national treasure: our national parks. There are twenty seven states that have National Parks. Find and focus on the natural beauty in the world around you. Often times, the views and the scenery can be the most beautiful and awe-inspiring part of your trip.
Opt to Camp or Stay in Hostels
Save majorly on lodging by opting to stay in hostels and not hotels. If the weather isn't too harsh, see about your camping options. You can mix it up by camping and staying in hostels. If the cost of a hostel cuts into your budget, try couchsurfing.com. If you're game enough to sleep on a stranger's couch, there are strangers who are game enough to let you.
Bring Your Own Grub
It's easy to spend too much money on overpriced avocado toast and acai bowls. The best way to hedge these expenses is by bringing your own grub. Find foods that won't perish too soon and bring along a cooler (or coolers). Beyond saving scratch, if you make good packing choices, you'll likely end up eating healthier too.
Holler at Happy Hour
If you're going to be traveling in cities, do some research beforehand. A little research goes a long way; you can find bars with happy hours and free food. For the price of wetting your whistle, you can get a bit of grub.
____________________________
Occasionally, Logix will invite guest bloggers to post on assorted financial topics. These posts may or may not represent our views