In June, your Logix Mastercard® credit and debit card purchases helped us raise funds for four local nonprofits serving our branch communities with food services. With your help, we reached our fundraising goal and delivered $5,000 to each of the organizations.
We are giving back again. This time, to area hospitals. Our health care heroes need us now more than ever, as they continue to diagnose and treat patients with COVID-19.
That's why, for the month of August, Logix Federal Credit Union will make a donation of two cents for every purchase or payment you make using your Logix Mastercard® credit and debit cards to support five local hospitals serving our branch communities. Help us reach our goal of raising $50,000 (that's five million cents!) for these worthy organizations: Henry Mayo Newhall Hospital in Santa Clarita, Huntington Hospital in Pasadena, Dignity Health - Northridge Hospital, Providence Cedars-Sinai Tarzana Medical Center, and Providence Saint Joseph Medical Center in Burbank.
Read on to learn more about the hospitals we are supporting and where the donation will go.

During the past 45 years, Henry Mayo Newhall Hospital has been serving the Santa Clarita Valley. As the region experienced a tremendous population growth, Henry Mayo expanded to serve the community. Henry Mayo opened its patient tower in 2019 to offer all private patient rooms, a new Center for Women and Newborns, the expanded Robert M. and Andi Parker Laboratory and Blood Bank, a café with outdoor seating and more. The new patient tower at Henry Mayo combines clinical excellence with thoughtful consideration to provide the best level of care to the community we are privileged to serve. Your support through Paying with a Purpose will enable the staff members to continue their commitment to the community and continue this planned long-term project to include state-of-the art surgical suites, a permanent rooftop helipad and advanced patient care.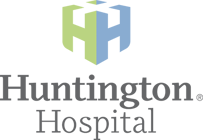 Huntington Hospital is a 619-bed nonprofit hospital in Pasadena. The hospital offers the full spectrum of care for every need, in a variety of settings and through community partnerships. From primary care to urgent care, and from emergency care to trauma care, Huntington Hospital and its partners, ensure that community members receive the right care, in the right place, at the right time. The hospital has received six consecutive "A" grades by The Leapfrog Group, a national distinction recognizing Huntington Hospital's achievements protecting patients from harm and providing safer health care. The hospital's specialty services are well-known for innovative care and excellence in patient outcomes. Through programs created to fulfill its mission, the hospital provides millions of dollars annually in charity care, benefits for vulnerable populations, health research, education and training, and support programs for all members of the community. It is an active teaching hospital with graduate medical education programs in internal medicine and general surgery. Paying with a Purpose will provide support to the COVID-19 Response Fund, which helps procure vital supplies including PPE, equipment, and other resources needed to help meet the most pressing needs as staff fight the pandemic on the frontlines of care.

Northridge Hospital Medical Center is a 394-bed facility serving 2 million residents in the heart of the San Fernando Valley. It is a nationally ranked trauma center for both adult and pediatric care, having been recognized for two years in a row in the Top 50 of American hospitals by Healthgrades, a national health care ratings organization. Since the pandemic began, the hospital has maintained a steady flow of COVID-19 patients, working diligently to get ahead of and prepare for a surge. The hospital had to build a secondary ICU to be able to treat non-COVID patients separately from COVID patients. In doing so, they have an urgent need to build more negative pressure rooms in the secondary unit as well as in the post-surgical recovery unit. A donation from Paying with a Purpose would help the hospital meet this important need and gain ground on the battle against COVID-19.

Providence Cedars-Sinai Tarzana Medical Center has served the San Fernando Valley since 1973. The 249-bed hospital is known for providing emergency care and performing advanced surgical procedures. The hospital campus is undergoing a massive redevelopment centered on a $540 million patient care wing, featuring all private rooms and a state-of-the-art emergency department. The new facility will also include an improved Women's Pavilion and neonatal intensive care unit, including its renowned Pediatric ICU -- the only one of its kind in the area. Tarzana's PICU is credited with saving the lives of infants and children who seek emergency care from surgeons and staff who specialize in this important field. Paying with a Purpose would provide much-needed funding to allow these doctors and nurses to continue providing the highest quality care to thousands of patients in their hour of need.

Providence Saint Joseph Medical Center (PSJMC) has proudly served Burbank and the surrounding communities for more than 75 years. PSJMC has received numerous awards annually, including Healthgrades America's 100 Best Hospitals and US News & World Report's 50 Best Regional Hospitals. In 2020, PSJMC achieved designation as a Magnet Hospital by the American Nurses Credentialing Center. As one of the busiest emergency departments in Los Angeles County, the medical center has outgrown its current facility and is planning for the future. The Minutes Matter Emergency Services Campaign is a $78 million project to fund the construction of a new, state-of-the-art emergency department and urgent care facility. In light of the COVID-19 pandemic, this project is needed now more than ever. Paying with a Purpose will bolster the efforts of the hospital to raise funds for the emergency room, which is being funded entirely through community donors.
We have already raised over $14,000. Using your cards for online or in-store purchases is now easier than ever with digital payments. Take pride knowing that every time you shop with your Logix cards you are paying with a purpose.
LOGIX "PAYING WITH A PURPOSE: HOPE FOR HOSPITALS" CHARITY CAMPAIGN - For each purchase or payment you make using your Logix Platinum or Platinum Rewards Mastercard® Credit Card or Logix Debit Mastercard® Card from August 1, 2020 through August 31, 2020, Logix Federal Credit Union will contribute 2 cents (the total of which to be distributed equally) to Henry Mayo Newhall Hospital, Providence Cedars Sinai Tarzana Medical Center, Dignity Health - Northridge Hospital, Providence Saint Joseph Medical Center, and Huntington Hospital. Logix Federal Credit Union's contribution for this hospital charity campaign is capped at a maximum of $50,000. Logix Federal Credit Union is not affiliated with any of the listed hospitals and is a separate entity. Refer to the Logix Rewards Program Disclosure for information on earning Rewards Points on signature-based transactions when you use your Logix Rewards Credit or Debit Card. Logix Platinum Rewards Mastercard Credit Cards are automatically enrolled in the Logix Rewards Program. Logix Platinum Mastercard Credit Cards do not earn Rewards Points. To earn Rewards Points with your Logix Debit Mastercard Card your Debit Card must be enrolled in the Logix Rewards Program.